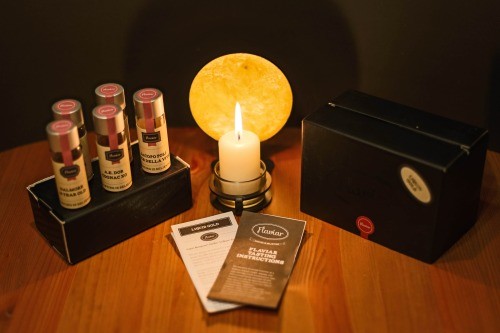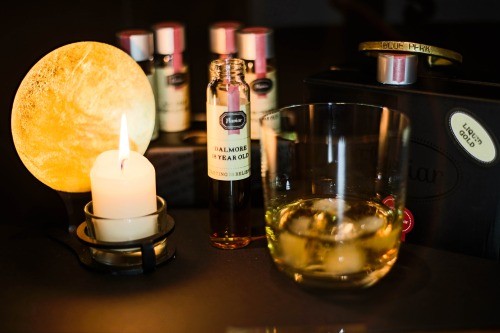 Flaviar: For Spirit Lovers and Enthusiast
If you're the kind of person that doesn't take drinking lightly, prefers the finer quality in spirits, and is always on the quest to discover a new drink. Let me introduce you to Flaviar, a company aiming to do just that and today is your lucky day as I'm giving away their, "Best of 2014" tasting pack to one lucky reader. Don't miss your chance to win by entering here.
When I first heard about Flaviar, I was completely impressed by their idea of having experts in fine spirits hand-pick five new premium flavors for their subscribers to sample monthly with their friends (each tasting pack is enough for 3 people). And if you aren't the kind of person who likes subscription services, you also have the option to chose from one of their 9 tasting packs that can be purchased individually. Now making the decision for my first pack was hard, but I ended up choosing Liquid Gold for its eclectic variation of premium spirits that I could enjoy with my significant other on our date night. Which is another great way to enjoy Flaviar tasting packs if you want to impress your special someone, spending the evening sampling new flavors while discussing the taste, smell, and food combinations each spirit could best go with. There will be so much to talk about, you'll be thanking Flaviar for the instant ice breaker or impress factor you'll get for having such a unique date idea (you're welcome). Otherwise you can always have a Flaviar tasting party with yourself plus two.
Now don't worry about signing up, becoming a Flaviar subscriber is super easy. All you have to do is subscribe, wait for tasting pack, invite friends or special someone over for tasting, and enjoy! Or you can always try one of their 9 tasting packs as I suggested. After you've had your tasting, you can even share your experience online. Plus read others reviews too and help expand your spirits knowledge.
If you aren't convinced to try Flaviar, enter for your chance to sample Flaviar's, "Best of 2014" tasting pack or take the plunge and subscribe. I am sure your tastebuds will be more than satisfied as mine were.
Social: TWITTER | FACEBOOK | PINTEREST | INSTAGRAM