When was the last time you loaded up the car and had a proper summer road trip through the Rocky Mountains of Colorado? Colorado used to be a hidden treasure chest of precious metals, but today most of that treasure has been cashed in. In fact, many of Colorado's ghost towns and mining areas have been raided and picked over by looters, who have literally taken everything, including the kitchen sinks. However, there are still a few closely guarded secrets Colorado holds for those with an adventurous spirit. This month we present six of Colorado's best hidden treasures, but let's just keep them between the two of us, shall we.
Pay Your Respects at the Snowmass Shrines
What do Elvis Presley, John Denver, Frank Sinatra, and Jerry Garcia all have in common? Yes, they are all famous and dead. However, according to Colorado locals, the spirit of these men is very much alive in the Snowmass ski area. The Snowmass Shrines are a tribute to the various musicians, heroes, sports teams, and ski pioneers who have touched our lives, and their memory lives on through the photos, metal art, souvenirs, and trinkets that have been pinned to the trees in the area. There are no directions to these 50-plus shrines, so you'll have to hunt them down, but that's all part of the fun.
Photos via David Wood of AspenShrines@aol.com

How's Your Aspen? Mighty Busy We Suspect, But Here's a Shortcut for You
One day you may be faced with the decision, Should I hike up the Maroon Bells, Pyramid Peak, Capital Peak, or Snowmass Peak? According to mountain trekker, Andy Crisconi, if you start your voyage up Willow Peak, through the Maroon Bells/Snowmass wilderness area, you can experience all four of these majestic Colorado treasures for the price of one. We've given you the direction, but the leg work is on you.
Photos via Andy Crisconi of One World Trekking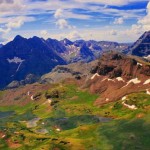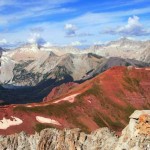 The Rama Way to Tour Leadville
Leadville is one of the highest incorporated cities in North America. It's also one of the few ghost towns where you can experience the tradition, architecture, and life of the early boom settlers from the comfort of your air conditioning, Nike sneakers, and iPhone app. Using the Rama iPhone tour application, you can take a self-guided tour through Leadville's golden era. Besides the history shared by Colorado native and author, Katherine Klutznick, you'll be treated to historic photos of the buildings and landscape, showing you how the town looked in the 1800s, right from where you stand. I'm normally not one for technology and site-seeing, but in this case, I'll make an exception.
Photos courtesy of the Denver Public Library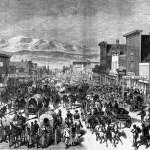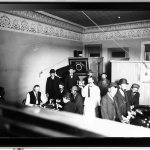 Dine with the Owls, then Bathe with the Eagles at Strawberry Park Hot Springs
Strawberry Park, located in Steamboat Springs, is something a lot of Colorado locals know about. However, what you may not know, is for as low as $60 a night, you can rent a cabin, wake up at the crack of dawn, and sink yourself into the 104 degree natural mineral water, long before the pools are even open to the public. Add the blissful, white landscape of freshly fallen snow, and you'll forget an iPhone even exists!
Get Spooked in Phantom Canyon
Colorado's greatest tourist areas have all been let out of the bag, so anytime you try to take a leisurely drive, you end up being a bumper car for the fast-paced city slickers trying to fit a lifetime of mountaineering in just a couple of days. Well, this is not the case with Phantom Canyon (located less than an hour from Colorado Springs). During this 30-mile road trip, you will experience some of Colorado's most colorful fall foliage, wildlife, unique tunnels/bridges, spooky roadside rocks (the rocks resemble shadows of phantoms during the late evening), and a glimpse of the route once traveled by the Florence and Cripple Creek railroad, built in 1884. Go anytime from summer through early fall. Thanks for the tip, Amanda!
Photos via Amanda and Jeremy Krill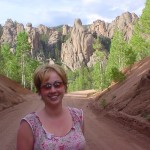 Hang Out with the Wild Bunch at the Bucksnort Saloon
There are lots of hole-in-the-wall treasures in Colorado's mountain towns, but the Bucksnort Saloon has a special place in the hearts of many Colorado locals. "We go to this dive bar in the middle of nowhere near Conifer every time we visit or have guests," says Colorado native, Gina Freize. "The burgers are true, the bar is old, and the setting is hilarious." Gina recommends bringing a designated driver for the full experience. It's only open for the weekends through the winter months.
Photos via Gina and Roger Freize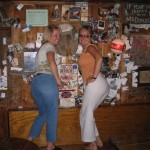 Colorado's Greatest Road Trips is a post from: Urbasm