Nowadays, you don't often see too many bar carts in people's homes. But when you do, I'm sure you think to yourself, "Hmm…that's pretty slick" or better yet "you fancy, huh?" Well, we've found four one-of-a-kind carts to help you boost your swag – as long as you have the right accessories to go along with it.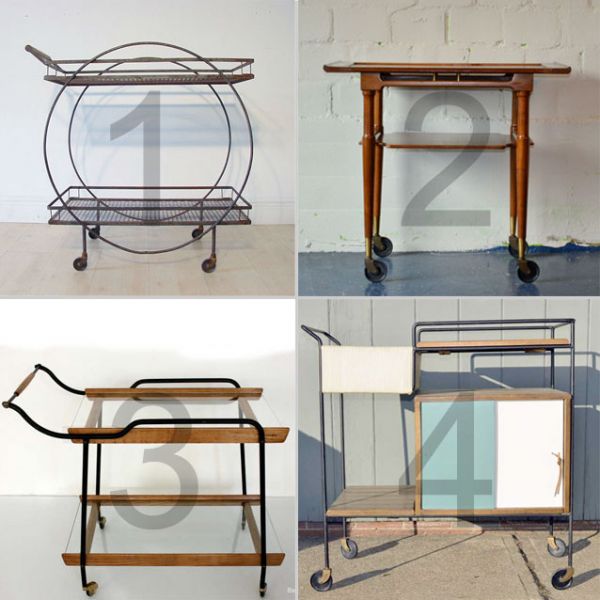 1. French Art Deco Bar Cart – $390 via eBay
2. Mid Century Bar Serving Cart - $540 via Etsy
3. Mid Century Drinks Cart – $540 via Etsy
4. Arthur Umanoff Raymor Bar Cart – $895 via eBay
The post You Fancy, huh?: The Bar Cart appeared first on TRNK New York.