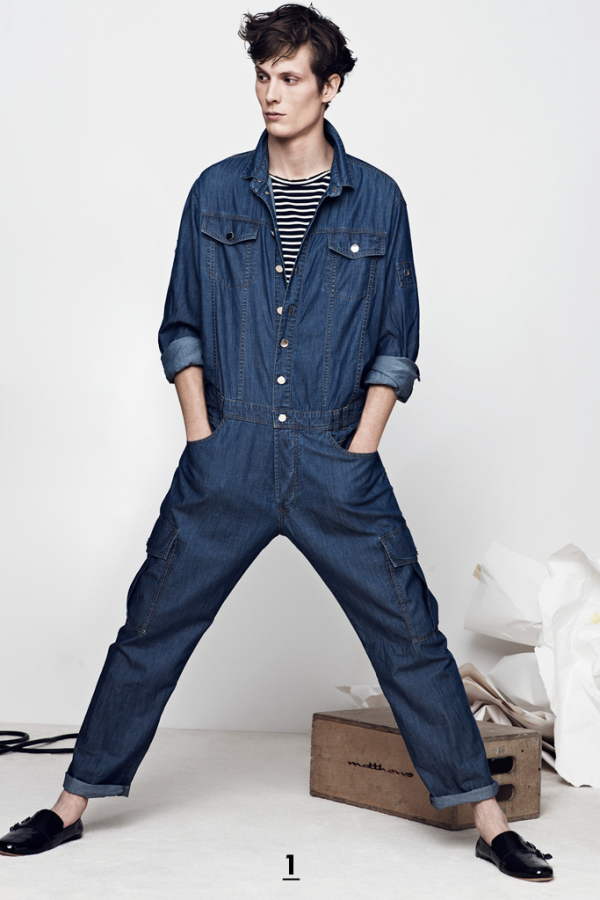 Because I just bought one and it is totally boner-inducing. Mine is vintage, #superduh, but these are a few I've seen and pinned that are a really good jumping off point if you're in the market (for inspiration.)
01
Balmain
. Rousteing did a few more in a racecar-driver-y style, but I don't think those are as wearable as this denim number. Love it with the striped tee!
02
Hermès
. Christophe Lemaire showed a sexy, modern, and totally chic jumpsuit for SS14 and I'm happy to say that the one I picked up bears a strong resemblance to this baby. Sort of like its cousin...a cousin who's maybe in a chain gang...but it's like whatever.
03
Tommy Ton
shot this guy and I just loooove the look, this is def gonna influence how I wear mine. You'll have to stay tuned to see how that turns out.
Follow *fruitpunch everywhere: