The poles are in for this coming Valentine's Day, and the verdict is that most men think the holiday is cheesy, overdone, and over emphasized. And to add fuel to these thoughts, according to most surveys, women have an entirely different outlook on what makes a great gift for her. This means that whatever you were thinking of getting is probably wrong.
The only thing left to do is display your dismay for the day by taking the time to get the perfect gift… for yourself. So at least one of you will be happy.
Tivoli Audio Music System
Space is of the essence in the modern world, and the Tivoli Audio Music System takes up very little of it, compared to the high quality sound it offers in return. Utilizing a down-firing subwoofer, Tivoli dishes out some impressive bass too. It also comes with Bluetooth and music streaming compatibility, and is fastened together with love and good old fashioned wood.
Glass Dampens Geek Factor
Google Glass has been making headlines, and while it sounds interesting, there's just no getting away from the fact that it doesn't look that great. Fortunately, there's now an alternative. The new Google Glass Titanium Eyewear is near stylish enough to wear without looking like an extra in the Jean Claude Van Damme movie Universal Soldier.
Get it here.
A New Kind of Golf Club
For those that golf, you'd know all too well the fun of carrying around a bag of clubs. And even if you don't, its not hard to appreciate the clever new product from DV8 Golf Clubs. With their quick-change coupler, you can switch from a graphite to a steel shaft. Get the same performance as a full size set, with half the hassle of hauling them around.
BSX: Basix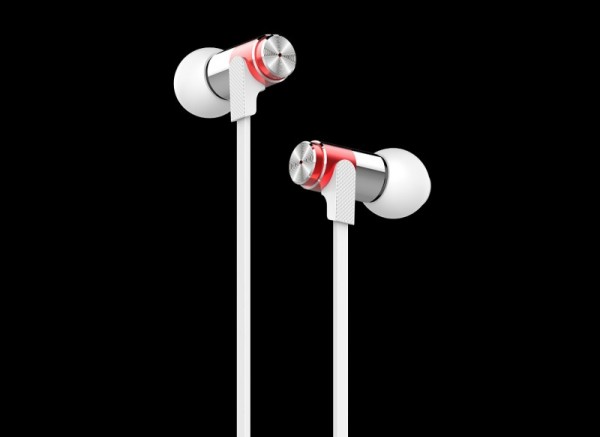 Think of the bliss you will experience while your girlfriend is chewing you out over your imperfect Valentine's gift. This is because her voice will be easily drown out by the heavy 8mm drivers embedded into the all-aluminum housing of the BSX Basix headphones.
Get them here.
Persol Reflex Edition Sunglasses
Love is an old-fashioned concept, and so is the design inspiration of Persol's Reflex Sunglasses. These have been designed to reflect the look and feel of a vintage camera. However, they are also built to withstand the harsh elements of daily life, utilizing a metal bridge, arms and polarized lenses.
House of Marley: Liberate (Bluetooth)
Utilizing the beauty of birch wood, natural bamboo, hemp, cotton, canvas and recycled plastic, you're actually bringing love to Mother Nature for a change. The House of Marley is rocking day and night with either the choice of their Bluetooth Audio system or XLBT headphones. But if their house is rocking on Valentine's, we wouldn't go knocking… you know, just in case.
Blast Motion
Your familiar with wearable tech, such as the Misfit Shine. Well, you take some similar motion analyzing technology, add a camera lens to the mix, and suddenly you have the ability to highlight your extreme performance videos with actual stats and graphs (height, rotation, speed and direction). And this is only the start of what they have planned.
Valentine Guy Gift Guide To #TreatYoself is a post from: Urbasm