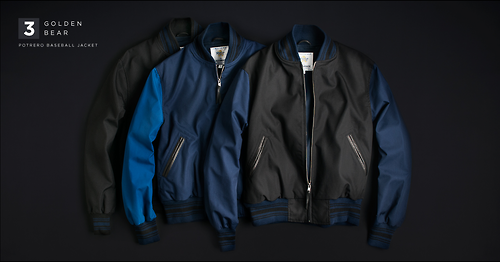 Unionmade Spring Collection
I think Unionmade's new Spring arrivals look fantastic, especially those Golden Bear baseball jackets and Sunspel polos. I already feel like I'm ready to put away my winter coats and flannels, even though we still have about a month of winter left.
Speaking of which, don't forget the store is still having it's F/W Final Sale with goods up to 40% off with an additional 20% off with code PLUS20. There's still a lot of fantastic items remaining including: Scott & Charters sweaters, New England Shirt Company shirts, and Boglioli suits and jackets. Unionmade generally has one more drop before its sales end, so it might be worth toughing it out a little longer to see if you can grab what's left at an even lower price.