Ten of the Best Scandinavian Brands
It's fair to say that Scandinavia's contribution to modern menswear hasn't gone unnoticed. Northern Europe's signature clean-cut, simplified aesthetic has not only dominated the fashion industry in recent years, but inspired a minimalist movement across the globe.
With independent design houses and collectives pushing against the norm, Scandi labels have created a world where high quality design rules and mainstream trends are a trivial matter. The result? Timeless, effortless and practical menswear that is built to last.
To celebrate the influence of great Scandinavian design, we've hand-picked our ten favourite brands from the region.
1. Acne Studios
This Stockholm-based multidisciplinary label was founded in 1997 as part of a creative collective with a focus on graphic design, film and production.
Breaking out as a fashion brand in 2006, Acne (aka Ambition to Create Novel Expressions) has brought Scandi-cool to the masses with its bold designs and clean-lined silhouettes.
Available at acnestudios.com and Mr Porter.
2. Nudie Jeans
Passion for high quality denim runs through the veins this eco-friendly Swedish label, which quickly expanded from a studio in Gothenburg to outlets in over twenty countries.
Not only does the brand sell jeans that are designed to be well and truly lived in, but it also offers a free of charge repairs service for when they eventually start to wear.
Available at nudiejeans.com, ASOS, Liberty London and other select retailers.
3. Our Legacy
The founders of this Nordic brand have a unique approach when it comes to design – their pieces are "like a classic garment from your grandfather's wardrobe, remodelled to our life and time".
As a result, we're treated to simple, unfussy separates designed to transcend the seasons. Turn to Our Legacy if you're looking to build a high quality, timeless wardrobe.
Available at The Goodhood Store, END Clothing and ourlegacy.se.
4. Norse Projects
With roots in the skating world, Norse Projects brings a touch of rebellion to everything it does.
From bright shades to striking patterns, the Danish brand isn't afraid to stand out, but never strays into brash or garish territory.
These clever colour combinations result in original looks that demand attention.
Available at the Norse Projects norseprojects.com and Oi Polloi.
5. J.Lindeberg
With its slightly more preppy approach to fashion, this Swedish label rose to fame due to its innovative golfing designs back in the nineties.
For the present day, J.Lindeberg still serves up sporty, casual styles with a contemporary twist. Think clean lines and unfussy pieces that are a world away from its American sporting equivalents.
Available at jlindeberg.com and House of Fraser.
6. Tiger Of Sweden
Established in 1903 as a tailoring label, Tiger of Sweden has well and truly adapted itself to meet the needs of the modern day man.
Following a revamp in 1993, the brand has garnered a cult following due its versatile suiting and sharp separates, perfect for taking your look from the office to the bar and beyond.
Available at tigerofsweden.com and Selfridges.
7. NN.07
With the two N's in its title meaning 'No Nationality', this Copenhagen-born label is dedicated to design without borders.
Within its collections you'll find high quality basics, classic pieces and wardrobe staples that are sure to live on for seasons to come. You're also able to pick up everything you need in once place, making for a straightforward, streamlined shopping experience.
Available at NN07.com and Mr Porter.
8. Eton
Despite sharing a name with a well-known British institution, shirt label Eton actually hails from the village of Gånghester in Sweden.
Starting out as a kitchen table business in 1928, the brand now sells its market leading selection of expertly crafted shirts and dapper accessories around the globe, with flagship stores in London and New York.
Available at etonshirts.com.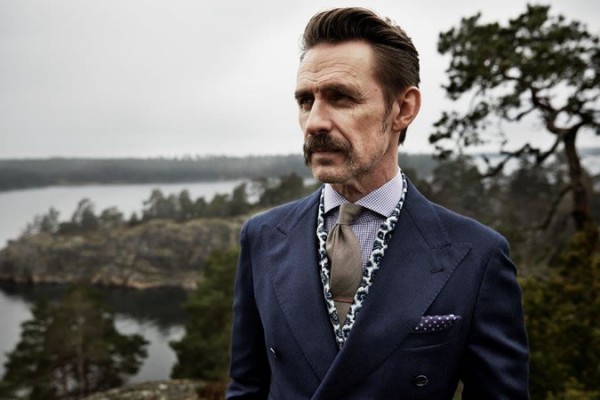 9. Wood Wood
A trio of Danish shop owners are the masterminds behind this achingly cool Scandi brand, which produces sports- and streetwear-inspired pieces with a luxurious touch.
While silhouettes are kept clean, Wood Wood's prints are bright, bold and intricate, bringing a new level of interest to some tried and tested designs.
Thanks to its growing popularity, the label has teamed up with the likes of Champion, Disney and END Clothing over the past twelve months.
Available at woodwood.dk, ASOS and END Clothing.
10. Selected Homme
A true Scandinavian fashion powerhouse, Selected Homme was formed in 1997 and is now stocked in over twenty-five countries.
Providing affordable, great value menswear, the brand is a one stop shop for all of your minimalist needs. If you're looking to reinvent your wardrobe on a budget, Selected Homme should be your first port of call.
Available at selected.com, Topman and Urban Outfitters.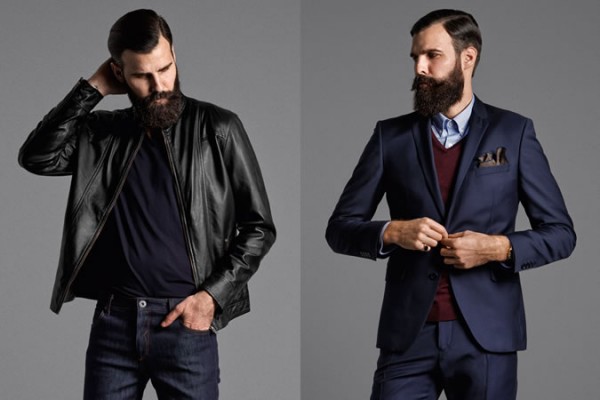 See More Articles Like This At FashionBeans.com.
Original Article:Top 10 Scandinavian Menswear Brands