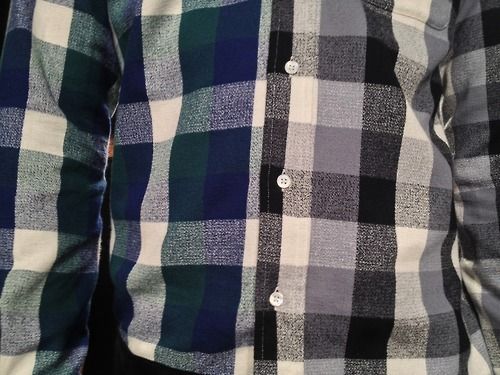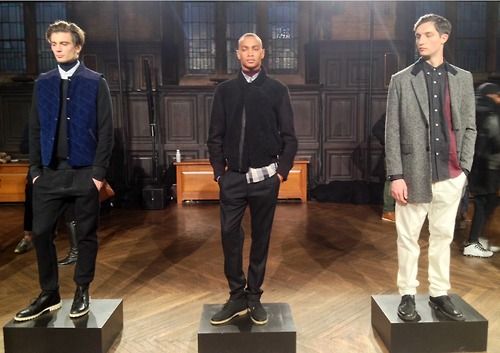 Timo Weiland Men's FW14 Collection
Timo Weiland showed his men's fall winter 2014 collection separately from his women's collection at the Rectory in The Highline Hotel. The mix of colors was a decidedly deep jewel tone palette including emerald green, sapphire blue, and wine burgundy. This combined with the modern cut of the pieces updated the references to 80s and 90s culture.
Some pants had hints of a parachute past, as if a pair of hammer pants and a pair of skinny jeans had a baby. A green and blue checked flannel harkened back to Cross Colors where you would wear mixed up patterns together in an unironic way, except Timo's creation was more refined, subtle, and could be a new staple in your wardrobe.
The one thing that stood out that really impressed us was the way the leather was worked. It reminded us that just because leather is applied with multiple techniques doesn't mean it needs to look overworked.
You can find more of Timo Weiland's men's collection on their website. The new fall winter 2014 collection should be in stores soon.