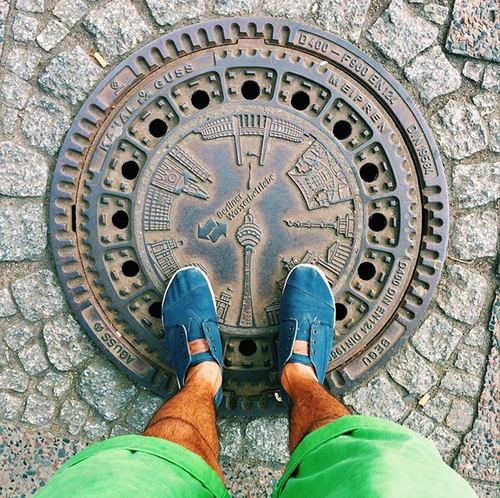 This Week on Instagram
From Amsterdam back to a sunny and slightly too warm Berlin (oh, summer). Arriving back in a sunny Berlin was exciting to get out and see more sites than my first week due to other priorities ;). Though with the sun came weather making Berlin feel like a literal sauna… sleep hasn't been so pleasant this week. Luckily there are an abundance of pools and lakes nearby to cool off at.
Amsterdam Central canal.
Exploring endless canals in Amsterdam.
Headed back to Berlin after 4 days in Amsterdam.
Evening run at Tempelhofer (abandoned) airport.
Raising my sunglasses to a sunny Berlin's tv tower.
From where I stood above a Berlin manhole.
Indulging in Vietnamese restaurant, Green Leef, in Kreuzberg.
Escaping my steamy flat at a HUGE nearby public pool in Neukölln.
So hot I left the city for a nearby lake, Berlin is HAWT!
- @FredRdgz
Social: Twitter | Facebook | Pinterest | Instagram