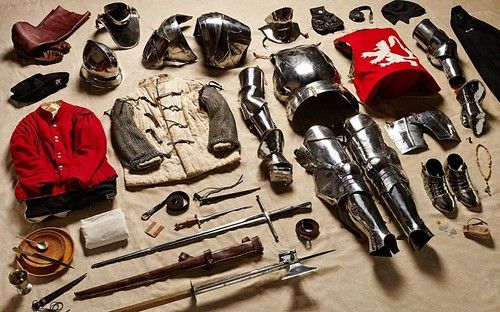 The Things They Carried
The Telegraph recently posted some photographs by Thom Atkinson that display the inventories of British soldiers throughout the past hundreds of years. As someone who finds it grueling walking around with my laptop in my backpack, I find it remarkable to see the literal physical burden that soldiers carry into war.
I also find myself constantly admiring the uniforms and garments these soldiers wear. If you took away the weaponry, you could easily think that you were looking at a look book for Mister Freedom or RRL. I guess it goes to show you how much of men's fashion is inspired by the military.