Houston Stockholm, we have a problem.
Ever heard of the phrase "Stockholm Syndrome"? Here's a little fun fact for you — in 1973, several employees of the former Kreditbanken in Norrmalmstorgwere held hostage. During the standoff, the victims became emotionally attached and even defended their captors after they were freed. The ground floor of the same building is now the home of the Acne flagship store in Stockholm. The rest of the building now belongs to Nobis hotel where I stayed at for a week. You could only imagine how often I went downstairs to Acne. Rumi and I must've been there at least twice a day. I literally bought something new every day. It was so awkward telling staffers that it was somewhat pointless to wrap my purchases in tissue paper (and huge paperbags) because I'm literally staying a few floors up.
Oh Acne. Acne, Acne, Acne. Why oh why do you make some of the most relevant clothes around? You're so dangerous to my bank account.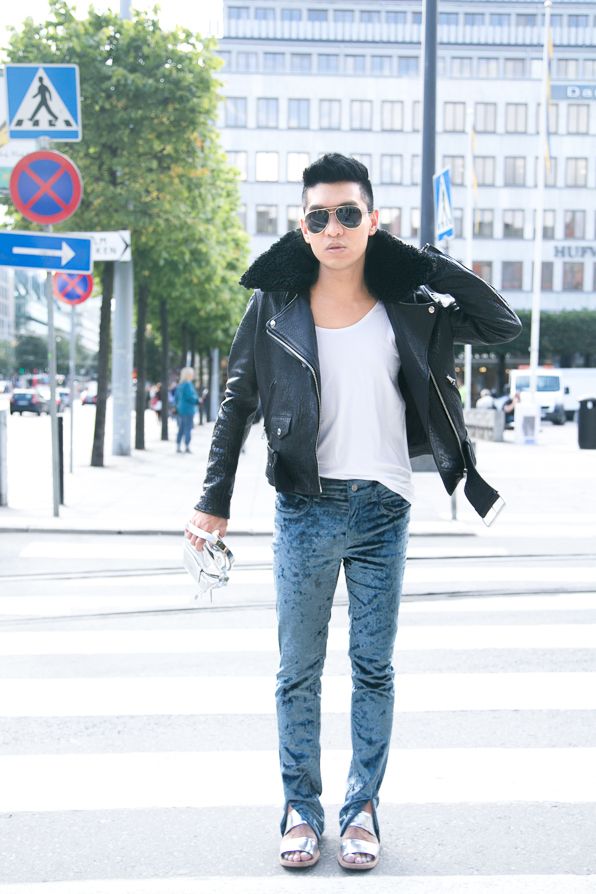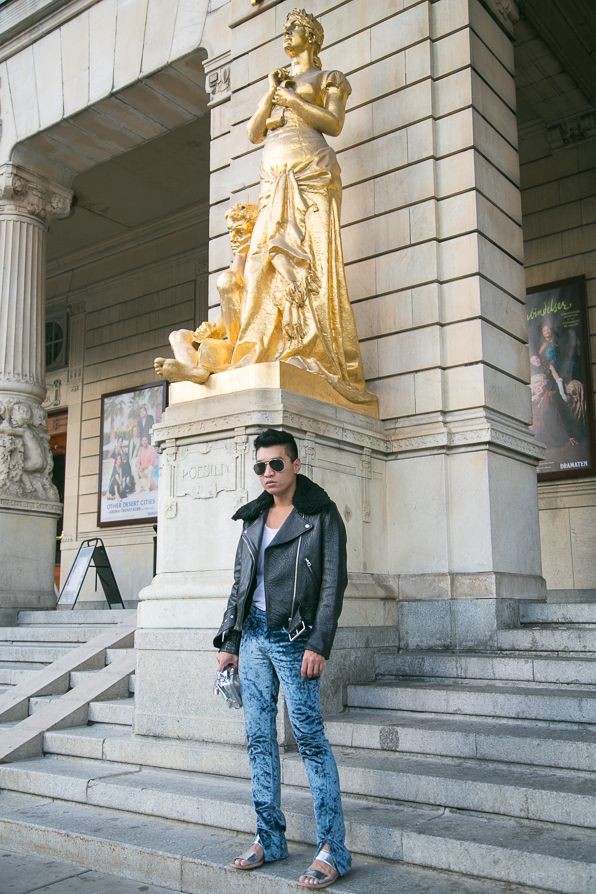 Sunglasses by Saint Laurent, "MAPE" leather biker jacket with shearling collar by ACNE (click HERE), tank top by COS, "Orlando" crushed velvet trousers by ACNE, bag by Salvatore Ferragamo, sandals by Prada