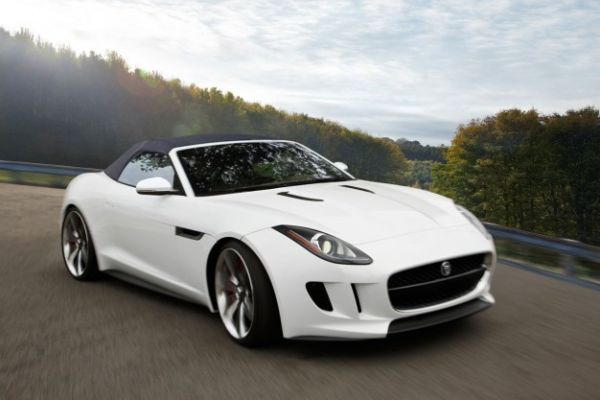 If there's an auto manufacturer worthy of 'most improved', it would have to be Jaguar.
Jaguar's release of the new F-Type has us excited about convertibles again, something few cars have managed to do.
This is one ride with serious style and attitude, from first glance to first drool, you'll love every detail.
While the stock model comes with a 340 hp V6, you can upgrade to the F-Type S V6 option for 380 hp. However,  if you want to do it right, you're going to opt for the F-Type S V8 option and settle for no less than 495hp. Now we're talking. Only one transmission option, an 8 speed automatic.
Wondering what this might cost? The base F-Type is about $69,000, with the F-Type S at $81,000, and the F-Type V8 goes for about $92,000.
This car is balanced, nimble, handles and sounds great. Quality through and through, we especially like the looks of the F-Type R coupe.
At this point, you might be wondering the down side. Well, there's only one transmission option, an 8-speed automatic. But overall the Jaguar F-Type is still an awesome machine.
Speed Times: 0 – 60
F-Type: 5.1s
F-Type S: 4.8s
F-Type V8: 4.2s
*Note the V8 is almost a full second faster on zero to sixty time compared to base model.
Revved Up for Jaguar F-Type is a post from: Urbasm