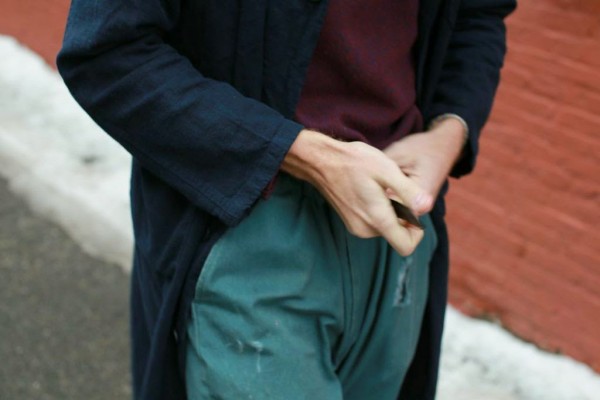 [What Goes Around Comes Around vintage linen topcoat, J. Crew sweater (cropped), Dickies pants (oversized), Polo Ralph Lauren belt, Ties.com pink Tustin socks, Timberland boots]
Three things I've been obsessing over lately.
1. Cropped sweaters
2. High-waisted, oversized pants
3. Length
Is there such a thing as too short or too big? The dickies I am wearing are 4 sizes up from my waist size, cinched at the waist with a belt, while I chopped about 4 inches off of my J. Crew sweater. Proportions are king and currently I've been pining for elongated legs, which can be achieved with slim or baggy pants, and a cropped torso. Doesn't hurt in jewel tones.
Photos by Nathan Anthony