I have been traveling since I was a kid. The first time my parents allowed me to travel on my own was when I was 11 years old. And as much as I would like to claim that I am great at traveling after all this years roaming around the world, I wouldn't because I suck at directions and finding places even if they are right in front of me.
Most of the time, the first things I need to find when I'm abroad are the usual things too: an ATM to withdraw money, a grocery store to buy toiletries and whatnot and the nearest metro or bus stations.
Well, the tech world did it again when it came up with this FREE augmented reality travel app called World Around Me (WAM) which easily solves my problem.
What is it?
WAM is a unique location-based Augmented Reality app that lets you explore the world around you in a lot of immensely useful ways. It helps you navigate through your immediate environment and the maze of local information in a seamlessly integrated way.
Or you can watch this video:
It brings Google Maps to life! How does it work?
For example, it's your first time in Berlin and you're going around checking out the different interesting spots in the city. Let's say you're in Potsdamer Platz and you are hungry but you don't know where to go. Just whip out your phone and use WAM and it will show you the nearest restaurants all around you. 360 degrees around you. Like for real.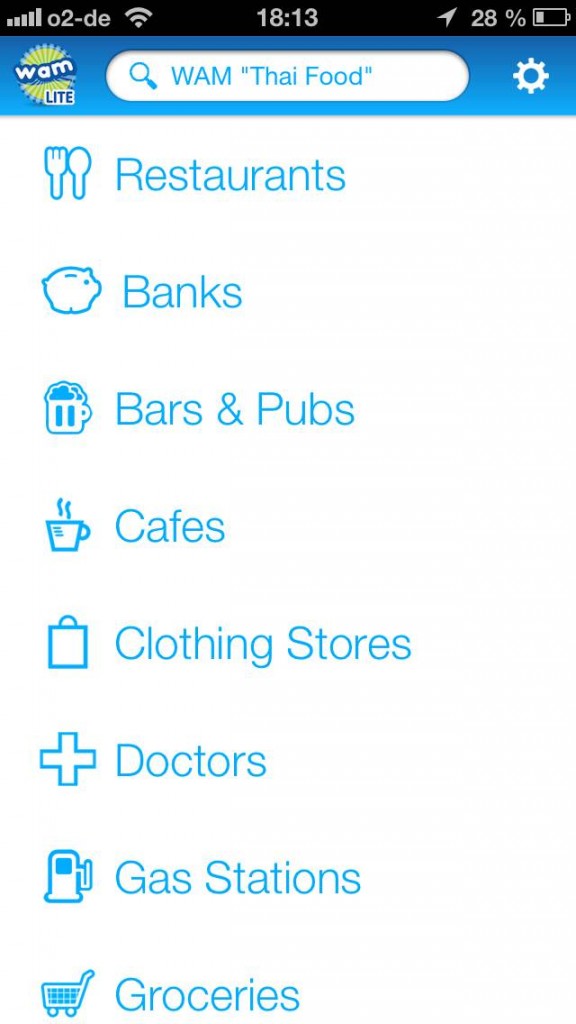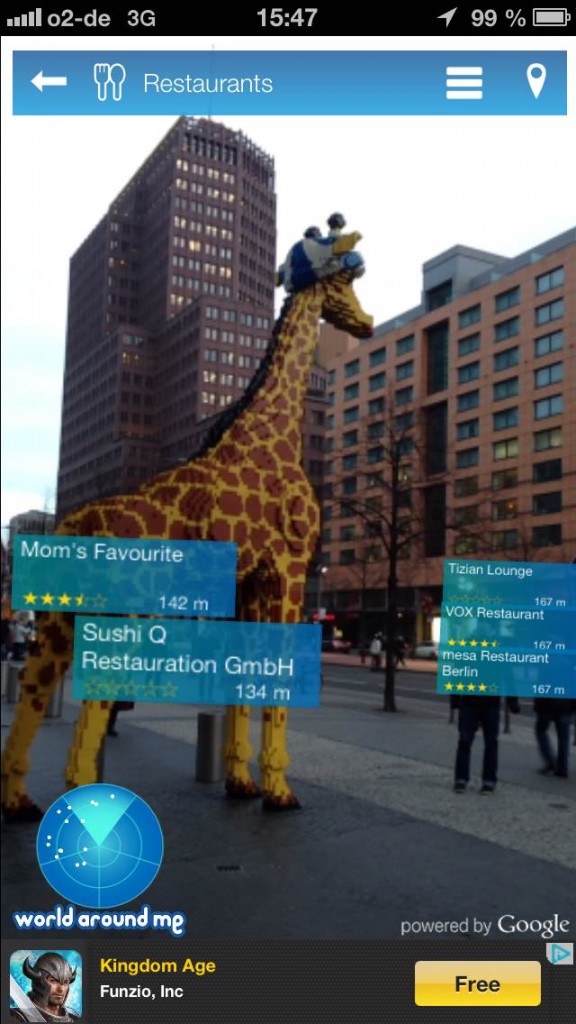 You can then click and option and it shows you details about it: address, reviews, link to their website, a button to call them and a link to google maps on how to get there from where you're standing. Super neat! (Note: the next screenshots are all taken in Essen and not Berlin. Stupid me forgot to take screen shots of everything in one place.)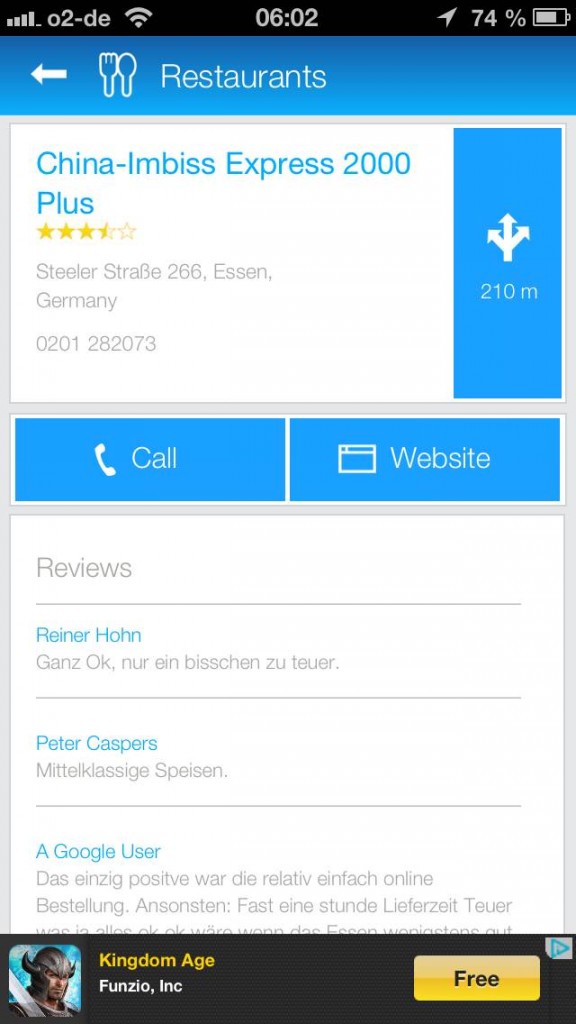 If you don't want the augmented reality view, just click the list icon and it will show you all the restaurants arranged by the nearest to the farthest from you so you can easily choose.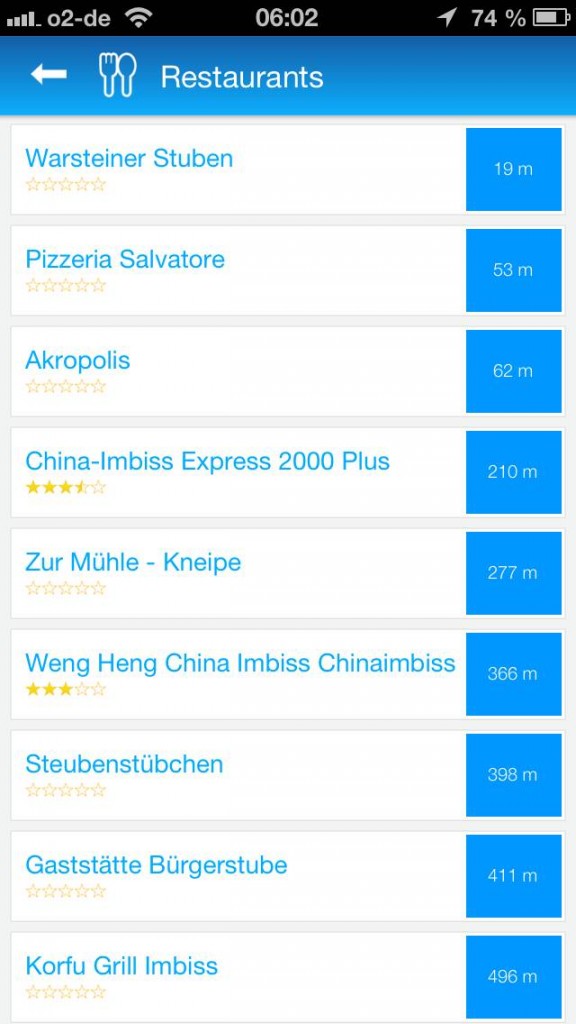 You can even have a map view.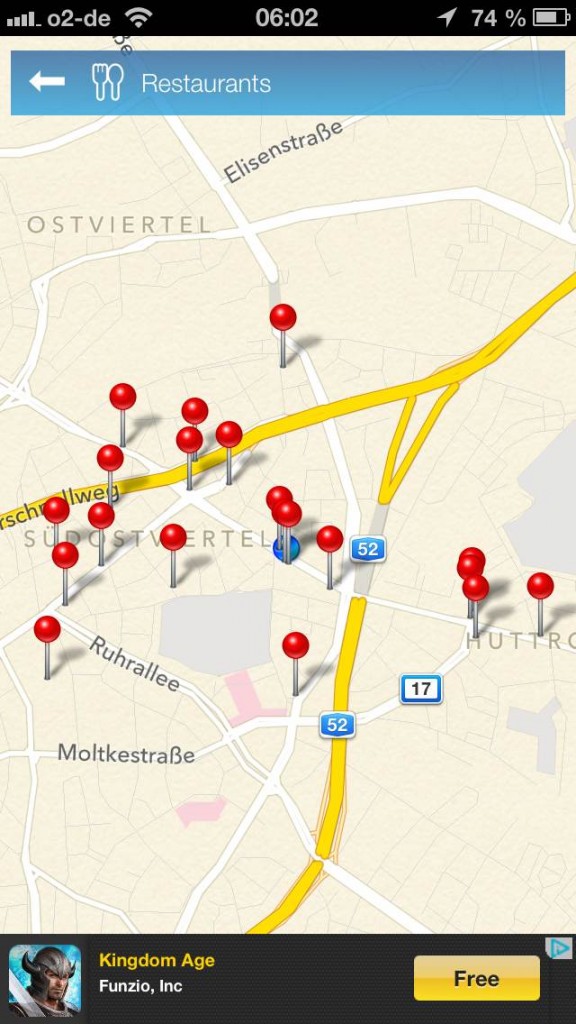 You can do the same if you're looking for other things listed below.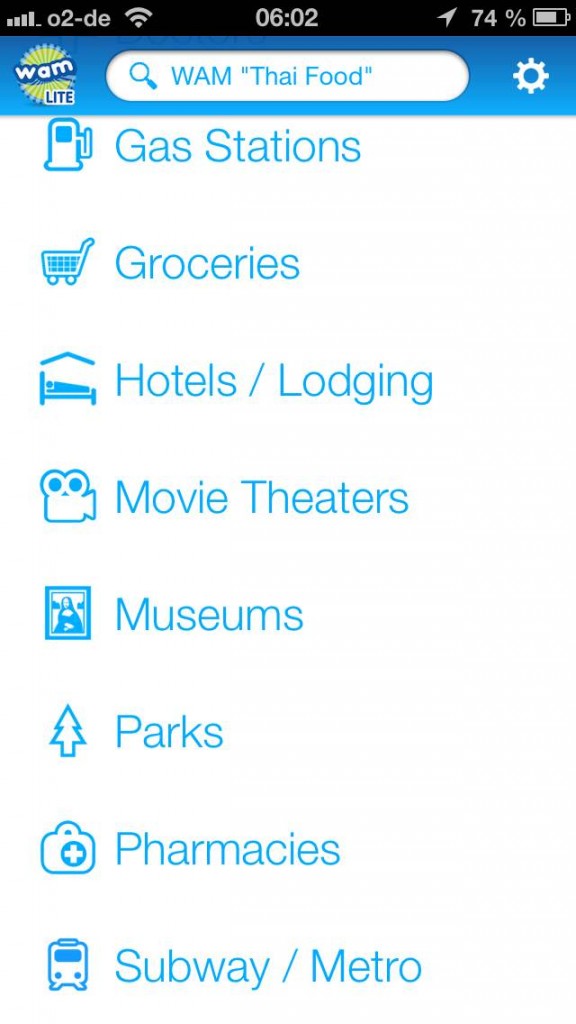 And you can even do a search if you want it very specific. For example, you can search specific terms like "German restaurants" or "Asian food" although the result is usually not 100% accurate. But it's easy to filter it anyway so it's a good start.
This has got to be one of my new favorite apps while traveling or at home since I live abroad anyway which means I'm always in a foreign place that needs to be navigated. Hopefully with this app I will be able to navigate the world easily and never get lost again.
The app is free and it's available for both iOs and Android. Like most apps that connect to a lot of things, the only drawback is that you need to have an internet connection for it to work.
What are your favorite travel apps?
*