Designed by Theory11 | Country: United States | Pair with: Wood Wood
"An all-new edition of The Mystery Box, produced by theory11 in collaboration with JJ Abrams, Bad Robot, and 826 National. Featuring black on black foil design, individually hand-wrapped and sealed for you alone to discover.
The choice to open the box, or not, is yours.
With inspiration from JJ's original Mystery Box – received as a gift from his grandfather – this new Mystery Box contains 12 premium, designer playing cards with art direction by JJ Abrams and Jonathan Bayme. Many secrets reside within.
The set is available individually for $9.95, or in an iron-branded wooden lockbox for $150. Proceeds benefit 826 National, a remarkable charity that promotes creative writing classes in schools and workshops across the USA."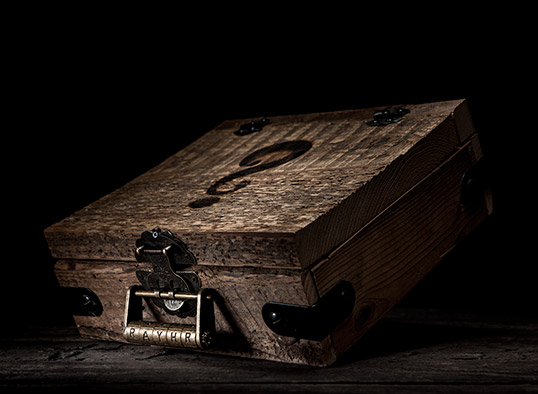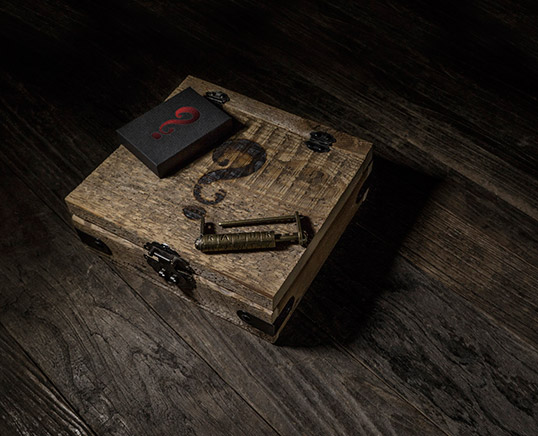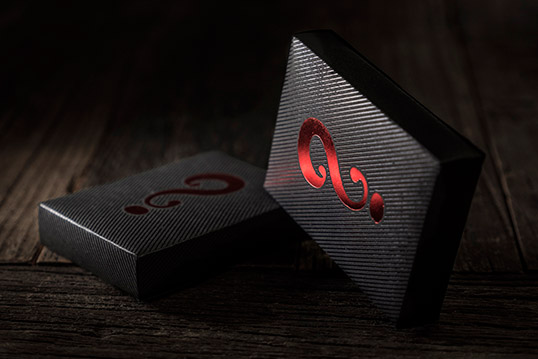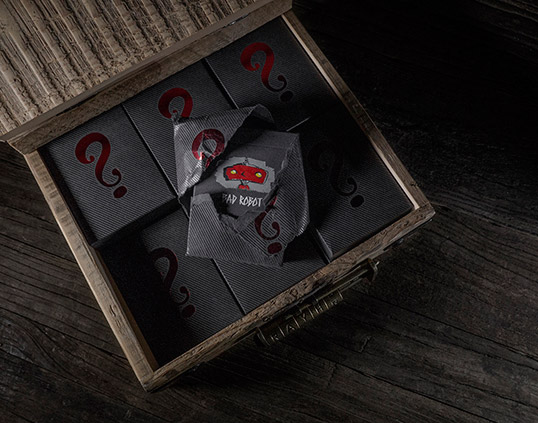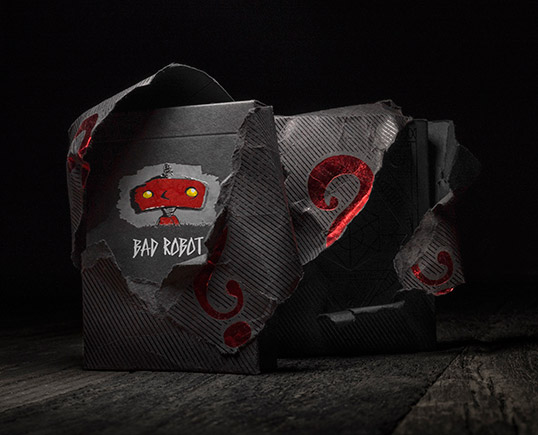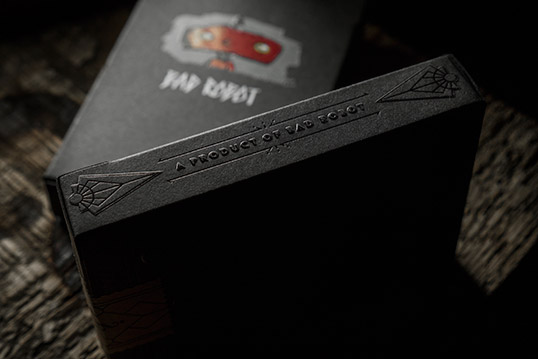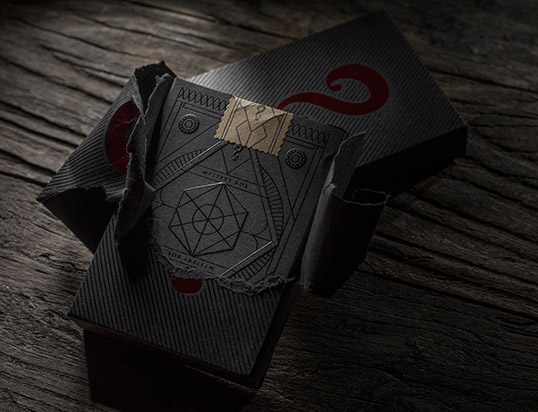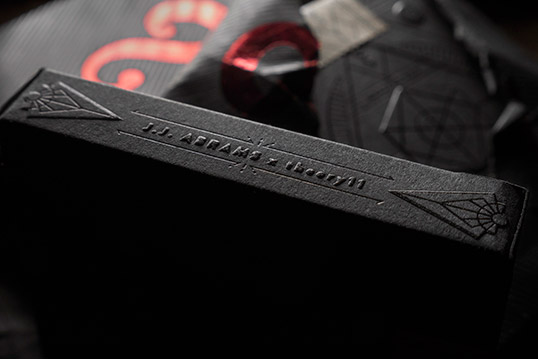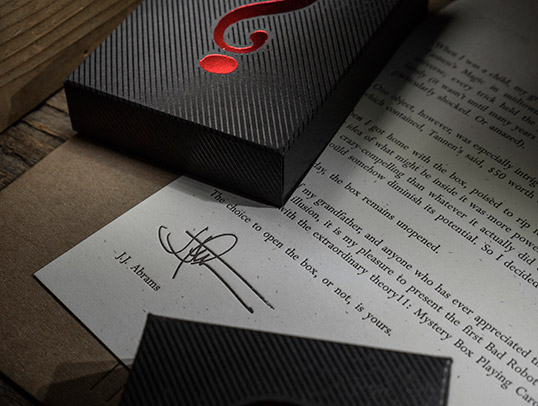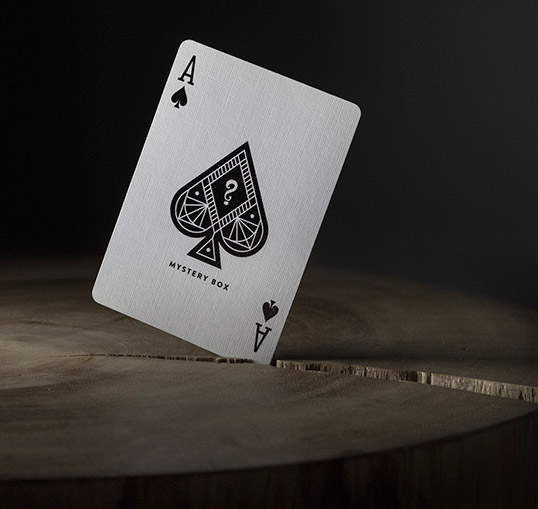 - lovelypackage.com occasionally receives vendor/brand sponsorships for mentioning their products and services.