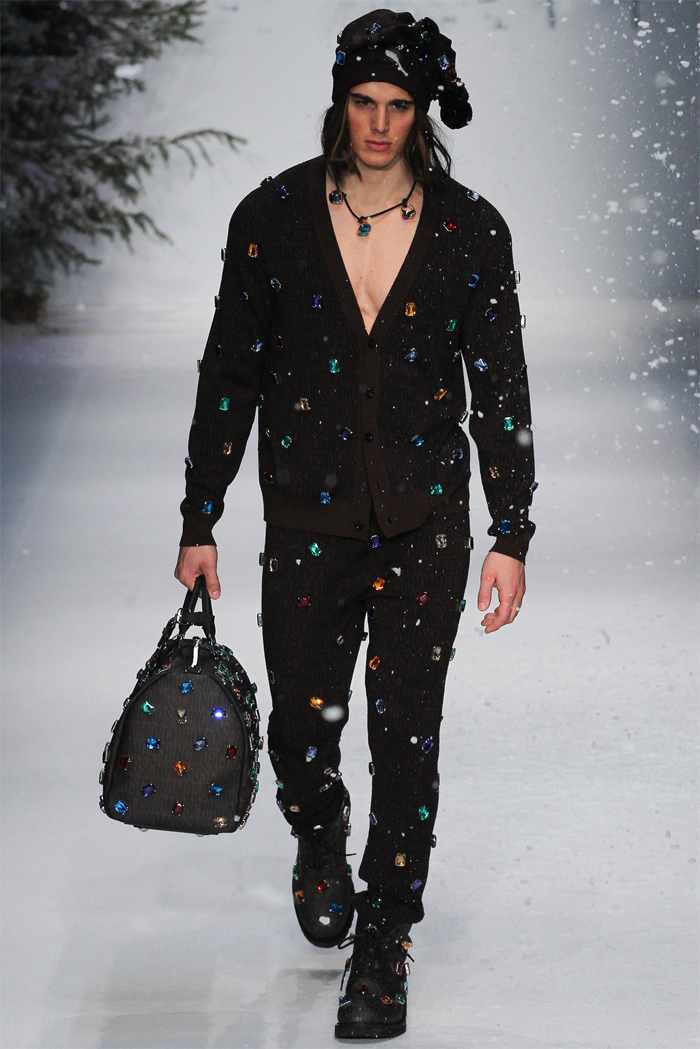 WOULD YOU WEAR THE MEN'S MOSCHINO FALL 2015 COLLECTION?
Between fur and metallics, it's everything I would prescribe if I were a doctor; but you know… thankfully I'm not… because I would be sued so hard! Malpractice would be my middle name. But back to the runway, with Jeremy Scott working so campy like he always does, the line looked pretty much completely unwearable and over-the-top in a good way. If that's possible.
Coats weren't plaid, they were plaid with a glisteny finish to them and stuffed with down filling. A bag didn't have 1 fur tail attached to it, it had 6. A black cardigan should no longer have sapphire sequin on it… Oh No! It'll have hand set 30 ct. jewels ALL THE F*CK OVER IT! See… Over the top… but in a good way...
The post Moschino Fall 2015 Menswear appeared first on Marquis of Fashion | The Fashion Blog.