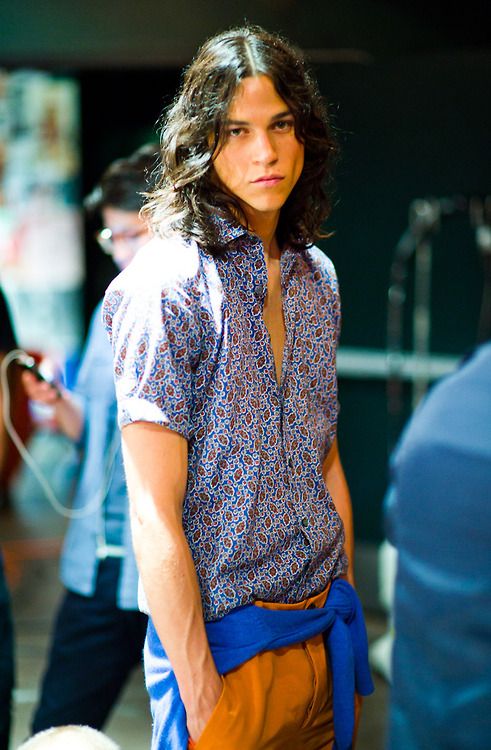 I am introducing a new segment titled, as you might have guessed, 'MEET THE MODEL'. I've been inspired lately by the lack of knowledge about models and male models in particular. I think it is important to showcase models here at Fashion Reformatory because they play an integral part in the fashion industry, yet do not receive (I believe) the notoriety they deserve for literally bringing designers art to life.
The modeling industry is a world dominated by titans like Karlie Kloss, Joan Smalls, & Cara Delevingne, but, these women also have one major thing in common. Victoria Secret's contracts! Yes, they have amazing careers outside of Victoria's Secret but most Americans can only identify Victoria Secret models, if that. Their images are plastered on every TV, tablet, & billboard. You might find other models who aren't affiliated with Victoria Secrets while you are flipping through magazines. You'll see ads for Dior, or Dolce & Gabbana, & possibly usually have no clue who these models are, only that they are wearing a very expensive dress. Because male models don't have a career boosting equivalent to Victoria's Secret and many other female models aren't Victoria Secret angels, MEET THE MODEL is intended to give you a little insight to the models that are making waves in the fashion industry yet you still may not know by name. Today, we start with one of my favorite male models...
Miles McMillan
ranked #15 on models.com Top 50 Male Models
signed with DNA Model Management
originally from California & graduate from NYU
In 2011 NyMag.com [here] wrote an article on Miles McMillan discussing his passions before modeling and how he is using modeling to realize his dream as an artist. His work is really amazing! Here are a few of his self-portraits.
He recently -as of last week- walked for John Varvatos Fall/Winter 2014 collection during Milan Fashion Week, and continues his work with H&M.
Miles has been a designer favorite for years now since graduating from NYU. As mentioned in NYMag, he was the most booked model of his agency - DNA Model Management - of the 2011/2012 runway season. So readers, next time you're browsing through the H&M catalog you'll be able to identify one of the top models of 2014, Miles McMillan!