Designed by Saint Bernadine Mission Communications Inc. | Country: Canada | Pair with: AG
"As part of an entire portfolio rebrand, St. Bernadine was asked to help create a new look for Lighthouse Brewing Co.'s "House Series" family of craft beers.
Aligned with the brand's nautical positioning, and inspired by bold, colourful patterns found on lighthouses around the world, the team at St. Bernadine created striking patterns for the family (Race Rocks Amber Ale: horizontal stripes, Keepers Stout: diagonal bars, Beacon ESB: diamonds, and Bowline Pilsner: checked squares).
The flat white base colour brings family unity to the series as well as echoing the lighthouse namesake, while the colourful patterns allow each flavour to be easily distinguished within the series and contribute to findability and presence in a visually cluttered craft category."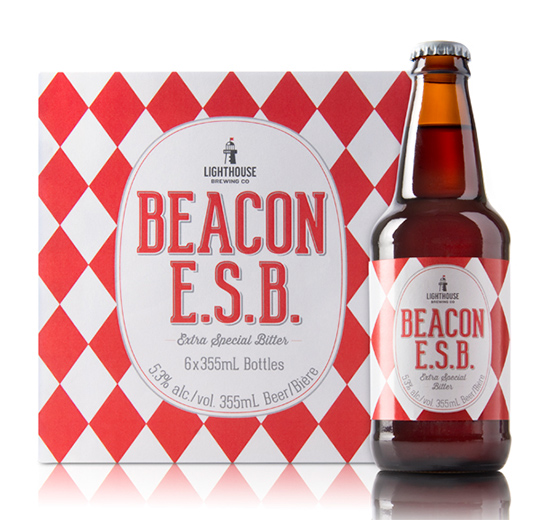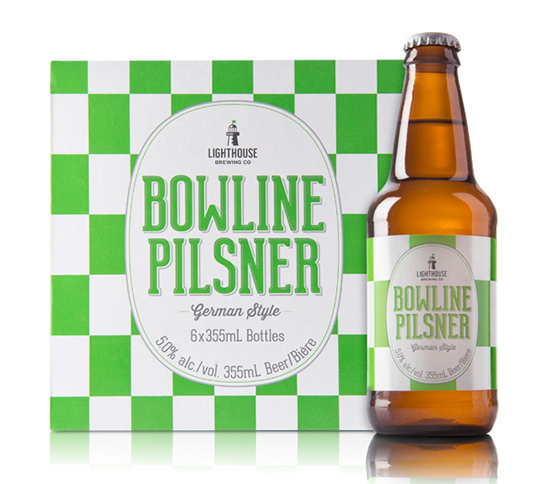 - lovelypackage.com occasionally receives vendor/brand sponsorships for mentioning their products and services.