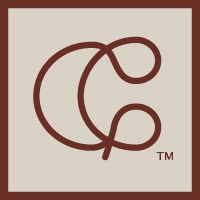 The accolades are many but the passion is singular. We sat down with Christopher Cortez of Cortez Groupe, an integrative design consultancy, to discuss the convergence of art and business. We had a chance to meet him a few months ago at A Night Off with Alexander Nash and had the privilege of following up to share his story here.
Genteel Flair: Explain your background in design.
Christopher Cortez: I have a Bachelor's and MFA in Graphic Design. I co-founded my first fashion company in 2000, which was a hat company selling to stores like Colette, Tomorrowland Co. and Via Bus Stop to name a few. I consider myself a multi-disciplinary designer blending the mediums of fashion, graphic design, architecture, music and photography. I founded Cortez Groupe in 2006 to expand my creative reach, working with brands from fashion to architecture. I'm currently serving as Design Director and Creative Consultant for Vince Camuto. Cortez Groupe worked with Vince Camuto to launch their men's division. We continue to oversee the design, development and expansion of Camuto's men's apparel, accessories and fragrance businesses. In 2008, I was hired to work with Tommy Hilfiger USA men's licensing and accessories divisions and as head designer for Tommy Hilfiger USA footwear. In 2007, I was featured Artist of the Year at Barneys New York for "Fashion Meets Art". Additionally, I was a style consultant at Barneys New York which gave me a wonderful understanding of dynamic menswear customers. In 2005, I was selected as one of 11,000 applicants to appear on Tommy Hilfiger's CBS Reality Series, The Cut , and was chosen by Tommy Hilfiger as "The Next Great American Designer." I received a one year contract with Tommy Hilfiger USA to design a new concept collection under the Tommy Hilfiger Umbrella.
GF: What is good design?
CC: Good design for me is where concept, function, beauty and commerce are accomplished.
GF: Who were your major influences?
CC: I found them across many areas of creative expression.
Fashion: Tommy Hilfiger
Music: Bob Marley
Art: Bob Ross
Photography: Guy Bourdin
Architecture: Oscar Niemeyer
Graphic design: David Carson
Film: Buster Keaton
GF: Where do you draw inspiration?
CC: Furniture and interior decor.
GF: You were recently featured on A&H Magazine at BaselWorld. Has photography always been a passion?
CC: Photography has been a passion of mine for a long time but more importantly it's a tool for me to communicate to the world how I see it. It is absolutely something I plan to use as a creative outlet more often.
GF: Explain the vision behind Cortez Groupe.
CC: We apply our knowledge of fashion and graphic design, art and architecture, music, film and photography and adapt these cultural mediums into communications that elevate our clients' brand image. We design, build and grow brands; we find solutions that make brands culturally relevant via branding, storytelling, product design, licensing and partnerships. While we work with a variety of fashion and lifestyle brands, our concentration is men's. We see a major growth opportunity with the menswear market and are excited to invigorate it with new and older brands. Our mission is to help brands breakthrough the monotony of the marketplace, to add excitement to the consumers' experience, and to
make brands envied by their competition.
GF: What are your most cherished accomplishments (in and out of the office)?
CC: My biggest work accomplishment is getting brands successfully to retail since I have started my career. My most cherished accomplishment outside of the office is getting married to my beautiful wife and best friend.
GF: What's on your bucket list?
CC: Ultimately, I'd like to design a hotel.
The new Cortez Groupe site is currently under construction, but we expect it to be a work of art when it is complete.
Photo credit: Neil Watson of 10 Leaves Media and Christopher Cortez