Fashion
This post appears in the The East Dane Gift Guide Contest.
This guide is an aesthetic inspiration. It is a northern light, a summer breeze, a roaring ocean.
The Aesthetic Gift Guide for the Dapper Man is meant to inspire the sartorial sentiments already brewing in the modern man. Here you will find specific items from specific brands that exemplify the nature of a Dapper Man. These items are suggestions, starting points, catalysts for inspiration to enter the new year filled with confidence.
Be inspired below and read through the great list of brands and dapper necessities.
---
---
John Ruvin Company Eyewear
If you are stylish person who also happens to be a little, or a lot blind then you can find community in John Ruvin & Company. Not only do they provide the great eyewear we need they are tirelessly working to engage and participate in the eyewear community. With projects like the Focal Points Project & In Ruvin we can all share our adventures and see clearly at the same time.
You can start seeing again starting at $99 by heading over to JohnRuvin.com.'
---

SKINNYFATTIES Pop Collection
In 2012 Joshua Brueckner developed the idea to turn other people's fat ties into skinny ties. He works with 5 size reductions ranging from the very hipster 2 inches all the way up to the progressive 3 inches. Nearly 2 years into this creative business Joshua has developed his first line of artisan ties, the Pop Collection. Whether your tie needs a reduction or you want a customized Pop Collection tie you will find the website experience to be just phenomenal.
You can trim your tie down to size for $34 or personalize a brand new tie for just $92 at SKINNYFATTIES.com.
---

Meisturwerk Machinen MM-01
Meisturwerk Machinen does not take the responsibility of wrist wear lightly. With an homage to Military Issued watches from the 1950's through the 1970's the MM-01 wrist watch bears the weight of its predecessors into the 21st century.
You can collect one of the limited edition of 200 for just under $1000 at the soon to be launched MeisturwerkMachinen.com. In the meantime you can purchase at MilitareWatch.com.
---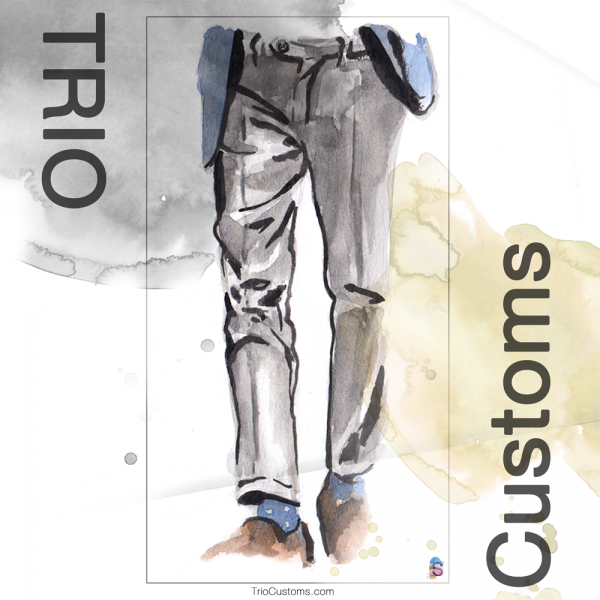 Trio Custom Clothier
A great alternative to bespoke tailoring is custom clothiers. You can get a pattern fit to your specific measurements at a reasonable price for the comfort.Trio Customs is a clothier in Atlanta, Georgia that recently opened their showroom doors and does custom tailored clothing at your direction and can even fulfill orders online.
You can get custom shirts from $59 and pants from $99 at TrioCustoms.com
---

Christian Kimber Footwear
No one has the pulse on shoes for the modern man like the young Christian Kimber. Taking his experience on Savile Row to Melbourne Christian Kimber Footwear was born. Now offering Loafers and Chukkas all shoes are made to order, taking 200 hand to hand operations for each pair.
You can slip your feet into comfort for $355 at ChristianKimber.com.
---
Black Lapel on Hair Products
Hair is not a good listener. It rarely does what you ask and knows just the right buttons to push. Knowing what to do with the mess atop your head can be quite difficult and sifting through the myriad of product at any shop or specialty store hardly seems worth the time or cost.
Black Lapel has put together a great article to breakdown the confusion at BlackLapel.com.
---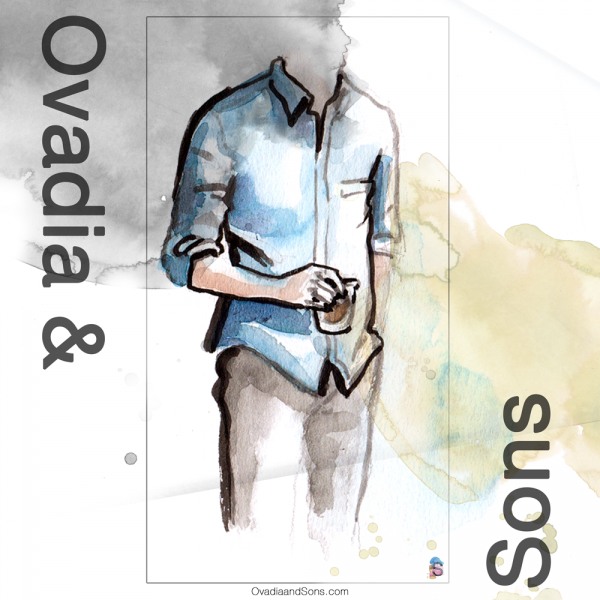 Ovadia & Sons
Ariel and Shimon aren't holding back as they move through the world of fashion. They are designers and they are the face of the brand that is ready to take the lead in what's new in menswear. Recently they had their first Fashion Week appearance and have been featured in Esquire Magazine. From outerwear to footwear to their wide selection of shirts you cannot go wrong.
You can find their latest collection and purchase some new shirts from $175 at OvadiaandSons.com
---

J.Crew Ludlow Collection
The Ludlow Collection has become a staple of J.Crew's influence and absolute genius. Without pushing boundaries in extreme ways and playing with small bits of style and twisting simple details J.Crew has set themselves apart from other brands while making their sensibilities accessible to everyone.
You can purchase a Ludlow Jacket from $425 at JCrew.com.
---

Behance Dot-Grid Journal
Plain white paper is great for sketching and grid paper is fine for math problems and intro to architecture but neither hold a candle to the Dot Grid Journal. Many companies produce a dot grid paper now. It's not difficult to do. What is amazing is the genius of the folks at Behance to develop the dot grid for designers.
You can start getting real work done from $17.50 at CreativesOutfitter.com.
---

Pentel GraphGear 500
The Graph Gear 500 series of mechanical pencils is a great tool for the drafter or designer. Weighted at the tip with a metal mesh grip and a 4mm tip the Graph Gear 500 is designed for technical and detailed work.
You can find it at Pentel.com for around $7 and in four different sizes (.3mm, .5mm, .7mm, .9mm).
---
Sharpie Pen
Several years ago Sharpie developed the Sharpie Pen which takes the classic felt tip and dense black ink and packs it into an extremely fine point for precision and versatility. It's a cliche to be in love with sharpie but what can I say?
You can start marking all sorts of surfaces with 4 pens for only $9 at Sharpie.com.
---

Coffee
Mmmm Coffee
---
---
Sunflowerman is a men's fashion illustrator traveling the world for influence and perspective. Stay up to date on the latest travels, projects and illustrations by Sunflowerman at the links below.
Sunflowerman.com | instagram @sunflowerman | twitter @sunflowermatt