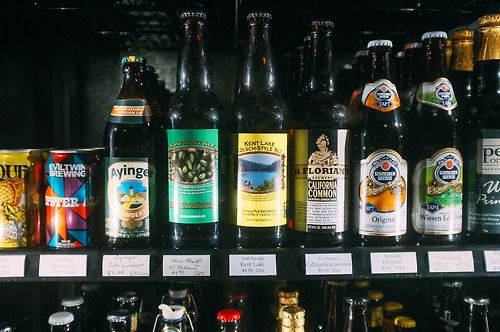 City Beer Store
The weather in San Francisco has been amazing lately. With temperatures in the low 70s, sometimes the best way to relax is with a nice, cold beer. While San Francisco has a plethora of bars that have diverse selections of beers on tap, what if you want to take one of those beers home?
Enter City Beer Store. Founded by Craig and Beth Wathen, the two created City Beer Store after they noticed a lack of beer specific retail in the city. The store, located in SOMA, is based upon a wine bar model. Patrons can come in and browse the impressive list of over 400 beers from around the world. From there, the customer can either create their own custom six pack and take it home or simply pour the bottle there and drink.
I'm thankful for all the bars that serve me here in San Francisco, but sometimes there's nothing better than enjoying an out-of-state cold beer from in the sanctuary of your own home.
City Beer Store | 1168 Folsom Street, Suite 101