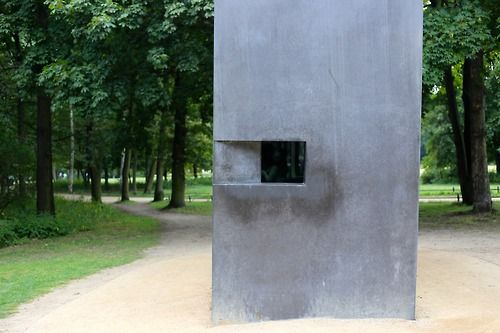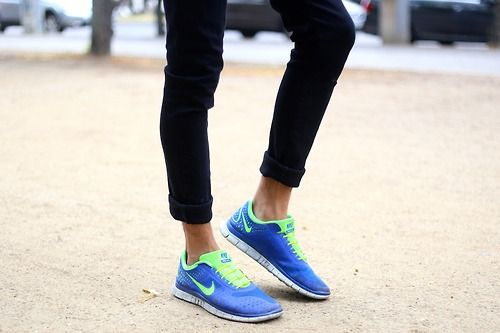 Black and Plaid while exploring Berlin's History
We all know of the holocaust, but not all of us are able to visit the memorial personally. I went to see the memorial for my first time while shooting this post with my new friend Devid of Starecasers. He has been sort of like my tour guide and photographer extraordinaire while I've been in Berlin. We met up at Brandenburg Gate (Berlin's old city entrance and now a sign of peace in the city), after meeting we walked a block over to the holocaust memorial which is a series of grey concrete rectangular stones increasing and decreasing in size on what seems like a s shaped hill. This design is to represent how the jews felt as the Natzi's towered over them while the Natzi's were in power. You could instantly understand the direction the memorial was emulating. After spending some time there, we went to visit the gay memorial across the street in Grosser Tiergarten. This memorial is a one concrete block with a tv inside playing gay men and lesbian women making-out on repeat with the reaction of others from the period. Evoking a sense equality and unity that has been found since the Natzi regime. An experience anyone that comes to Berlin must experience in a city that is full of history around every corner and is still coming back to life.
On this day, the summer heat decided to give Berlin a break with light rain and a cool breeze. Thus allowing me to comfortably wear jeans and a long sleeve button down and not feel feel like I was sweating from every pore. A look appropriate for Berlin (minus not wearing white high socks, I swear Germans love their high top socks… it's even a fetish on Grindr). This look is also extremely comfortable thanks to my fresh kicks that always receive compliments. Even after having them for going on two years. And as I said in a recent post, I am sorry if you find I'm wearing similar outfits, but I have run out of new clothes. Though, luckily I will have a new batch to wear once I get to Barcelona next week. So hold on tight, I'm not an outfit repeater. I swear!
Outfit Credits:
Shirt: American Eagle/ Jeans: Paige/ Shoes: Nike/ Glasses: Warby Parker/ Watch: Casio/ Bracelets: Men in Cities
photographer: Devid
Social: Twitter | Facebook | Pinterest | Instagram