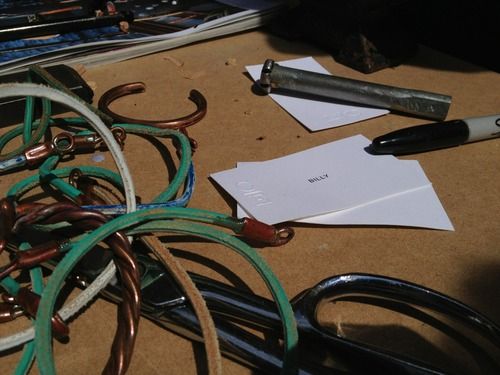 Billy Moore Belt-Making Workshop at Jack Spade… with tiny surprise guest!
Billy Moore recently had a belt-making workshop at Jack Spade on Greene St in NYC. While Jack Spade is considered somewhat of a larger brand they seem to keep their roots local and evoke a smaller feeling by collaborating with key interesting brands that speak to their heritage.
The great thing about this event was that you could walk away with an original belt that no one else would have. In today's world of mass produced items it's a real rarity that you're able to get something unique from a larger brand.
Just when I thought it couldn't get any better something magical happened. A friend of Billy's brought his son by and the little guy made a belt WITH Mr Moore. Now if that isn't an extra special moment I don't know what is.