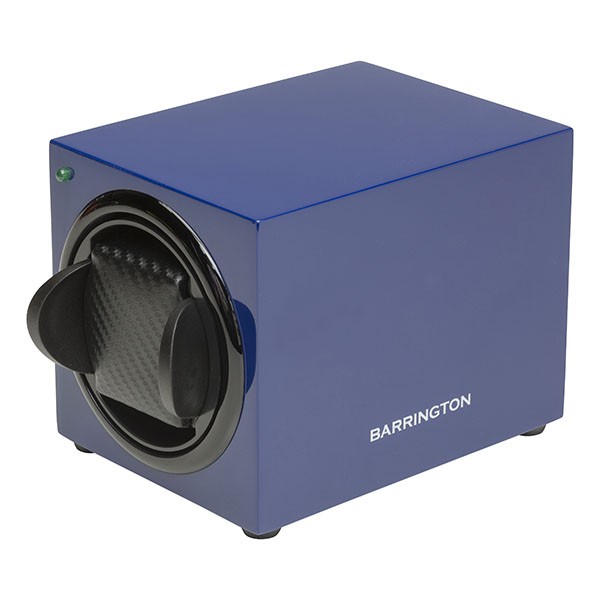 Gentleman, gather around, as we are about to get a little personal with your time piece. So, when was the last time you spent some real quality time with it? You know, took some time to wine'd and dine it?
The watch aficionado spends quite a bit of time with his watches. But you only have so many hours in a day to tend to them all. So what can you do, besides display them in a beautiful case (or vault), until they are ready to be worn?
But what if you enjoy wearing your automatic watch at impromptu hours of the day? Well, you could always reset the watch. But if you're a stickler for convenience, and have an automatic watch with a lot of complex settings, a watch winder could be the one accessory you've been missing out on.
Now, we can't just recommend any old watch winder, as in anything else, there is a lot of junk out there. Yeah, a mechanical motor that spins in a circle may not seem all that technical, but when you're dealing with a time piece that is very technical, it is best to give it exactly what it needs.
A good watch winder is held at a certain angle to maximize rotations, it has the ability to rotate both direction at various speeds and delayed times. If you really think about it, you're probably better off without a watch winder at all, than buying something that compromises too much on quality.
When we were first introduced to the Barrington single watch winder, it read good on paper, so we asked if we could sample one. I've had the opportunity to spend several months with this one, and I'm glad I have, as my opinion has grown fonder over time.
I am usually a sucker for leather or finished wood when it comes to the accessories that go in my man cave. Those are the kind of materials that just seem to fit with my idea of a gentleman keepsake. This watch winder is much more modern and sporty, featuring several coats of high-gloss polyurethane paint, and carbon fiber-like fabric padding.
Today, I'd admit that I like the sporty look, even though it can show fingerprints if you handle it too much. But as I've found, when you use it day to day, you quickly learn how to mount and dismount your watch without leaving any telltale signs.
However, it's not the winder's looks that impressed me the most. The 9.5 turns per minute motor is sure, flawless, and extremely quiet. You have to press your ear to the case to hear anything at all. It also comes with the right amount of functionality, including the option to choose the direction of rotation and turns per day (TPD). The TPD ranges from 650 to 1000, and the direction can be set to alternate between left and right, which should cover just about any automatic watch you own.
And of course, all these functions are directed by a delayed timer that turns the watch winder on once per day at the exact same time. The time of day will be decided by when you first turn the unit on. One essential feature that might be overlooked by some (until you really need it), is the option to use batteries instead of its AC adapter. If you own any collector watches that you like to keep in a safe while you're out of town, this single watch winder can go in any vault that has a 7" X 5" X 5" corner of space available.
I had a small concern during my trial run, and it was the watch holder. I wish the adjustment lever functioned a little smoother than it does. Luckily, it is pretty much a one time deal to get it set-up, so it isn't something that captured my attention more than just the one time.
More-importantly, I would say that if you are an avid collector, you might as well spring for one of their multi-winders, versus adding a winder to your collection every time you acquire a new automatic watch. Barrington's 6 Watch Winder is fairly compact, looks fantastic, and comes with a digital display, storage drawer, and remote control.
Long-story-short, I don't think that every gentleman needs a Barrington Watch Winder, in the same way that none of us really 'needs' a Jaguar F-Type or Lexus RC F. However, I bet you still kind of want one.
Luckily, the Barrington is the more affordable–and without compromise.
Get yours here.
Barrington – An Affordable Watch Winder Without Compromise is a post from: Urbasm