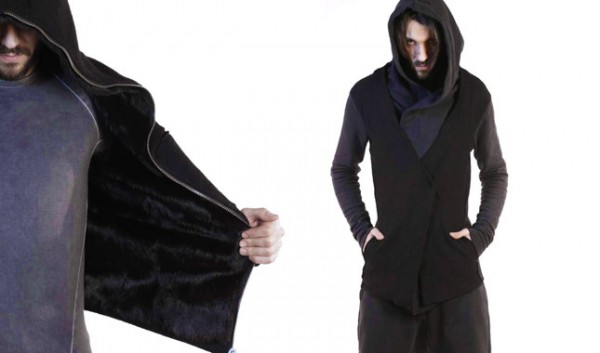 Check out the Fall/Winter 2014 menswear collection from Andrea Ya'aqov.
"Intuition leads the designer to transform an iconic item, the timeless hoodie, abandoning the traditional silhouettes and creating unusual proportions through the intrusion of completely unusual elements. The sweatshirt abandons its explicit streetwear nature to pay tribute in a more abstract way to an essential and futuristic aesthetics in volumes and shapes. Unstitched edges, overlapping cuts, glossy-matte contrast and minimalist colors highlight the character of each garment designed by Ya'aqov. "
Look book images after the click.
Shop > Antonioli's eShop