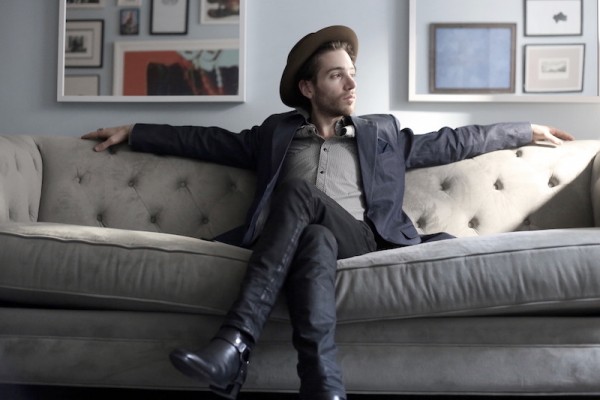 (Jacket, Shirt, Jeans: G-Star Raw/ Hat: Worth & Worth/ Boots: Saint Laurent)
Let's address one of the most stubborn problems in fashion. WEARING THE GINGHAM shirt and not looking like a bro.
You know it well. It hangs in literally every. Single. Man's. Wardrobe.
There is definitely a uniform among guys who go out and date women. It varies, of course, depending on where you go and what your "scene" is, but in New York City on Friday or Saturday night I can guarantee that you will see the following shirt in such repetition that you may think you're seeing the same man multiplied by 1,250. I assure you it's not the three Manhattans you just swallowed. And I promise, you were not mistaken for a dog in that fluffy jacket and tossed in a checkered bar cage.
The shirt in white with corresponding checks in either navy or black, buttoned down, maybe from J Crew, maybe Club Monaco, typically rolled at the sleeves, tucked into belts — you know it well. Since gingham was the leading print at the menswear shows during FALL 2015 NEW YORK FASHION WEEK, I thought it's time to rethink the way we wear the shirt.
So, here's a fresh way to way the gingham shirt that will leave your friends saying, 'damn that gingham shirt, though' rather then committing on your Insta pic '#basicbitch'.
The post Well, A Fresh Way To Wear The Gingham Shirt Does Exist first appeared first on OysterColoredVelvet.com.
– YOU MAY ALSO LIKE –
VIVIENNE WESTWOOD SHOWS A NEW KIND OF UNISEX DRESSING IN PAIRS
THE BIRTH OF THE ROMASEXUAL: A NEW MALE PIN-UP