Finding a good suit can be one of the more challenging wardrobe choices a man faces. First and foremost, one needs to find the right suit for their body type. Different brands work well on different bodies.
Theory suits tend to fit me well. Their cuts tend to be slightly more narrow and great for people on the lankier side. Other brands that tend to work well for me are Topman, Zegna, and Prada.
Recently, I've been sporting a more tailored look when it comes to suits. I feel like it gives the traditional workday uniform a more contemporary twist. Although in Los Angeles, with the exception of CAA agents, suits are rarely the daily uniform. Nonetheless, owning a good suit is a necessity.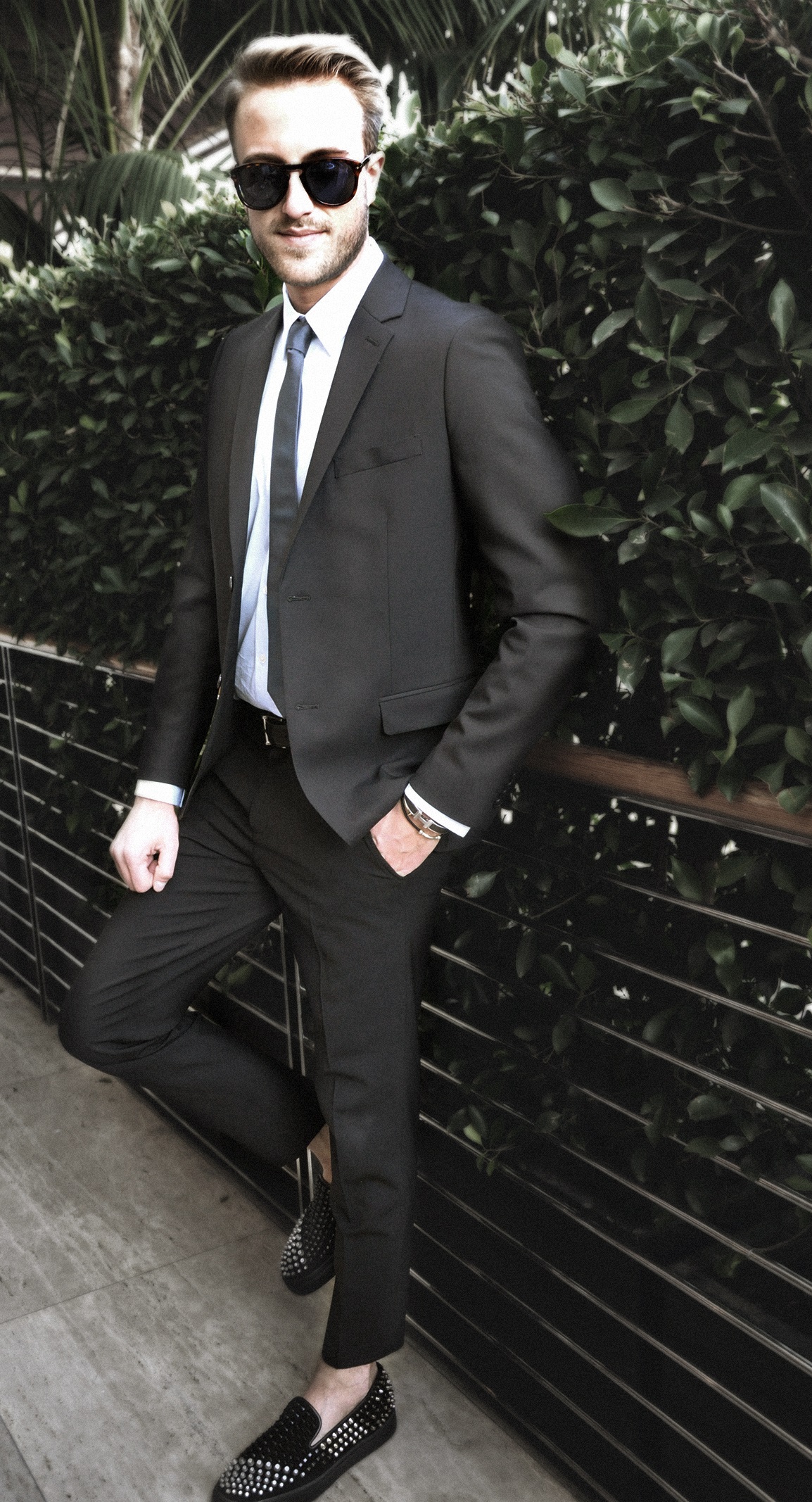 For spring - I go for cropped pants with a sleek pair of shoes – like these from Giuseppe Zanotti – and no socks. It gives the more traditional ensemble a dapper spin.