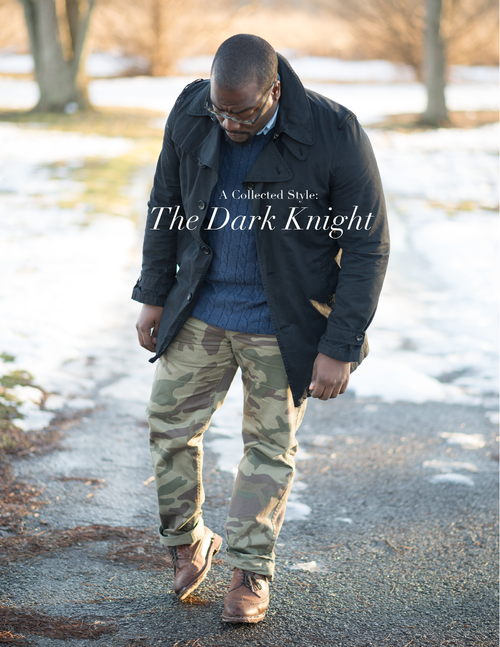 A Collected Style:
---
The Dark Knight
This outfit was built around the navy blue sweater I found a weekend ago Originally I wanted to pair it with a brighter palette , but I thought it would go well with a darker one. Blue in general is one of my favorite colors to style. Such a versatile color that can be paired with anything.
Outfit Details: Black Trench Coat by Banana Republic, Consignment Store $30 || Navy Blue Cable Knit Sweater by Dockers , Goodwill $5 || Chambray Button Down, Salvation Army $3 || Alpha Khakis by Dockers $40 || Brown Wingtips by Florsheim, Consignment Store $40
Connect With Me On: Facebook Twitter Instagram Pinterest Youtube Be Wise. Be Free. Be Great. Be Forgiving. Be Ambitious. Be YOU.