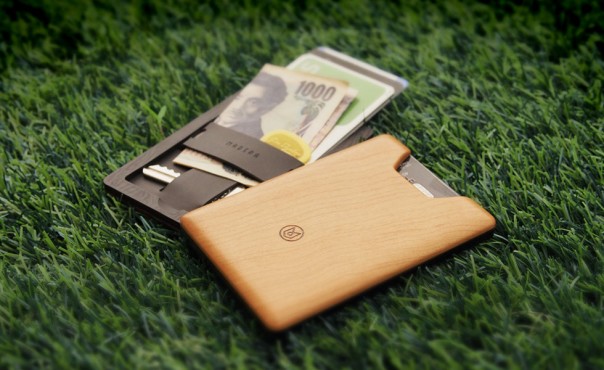 A bulky wallet is rapidly becoming a thing of the past. Not only do they cause potential health problems, the rise in contactless cards and a growing emphasis on minimalistic style means people are opting for the bare-bones solution.
The ever increasing number of crowdfunding sites may also be playing a part in this, as they easily allow a person to bring their dream designs into reality. A quick search on Kickstarter.com at the time of writing revealed 20 wallet projects, with the majority of them already funded, and one example 990% over funded.
There is clearly a huge demand for minimal wallets, and if you're in the market for one–I've done the hard work of scouring the internet for the best available.
Slide Wallet by Stitch & Locke
The Slide Wallet is a new comer to the minimalist wallet scene, made predominantly from cork with a fabric denim lining. It's designed to be used solely for cards, however it is possible to fold up some notes inside depending on how much plastic you carry. Each wallet can be laser engraved with up to 14 letters, and it maintains a slim and stealthy profile capable of holding up to 8 cards.
Price: $26 ($48 for engraved wallet)
Minimo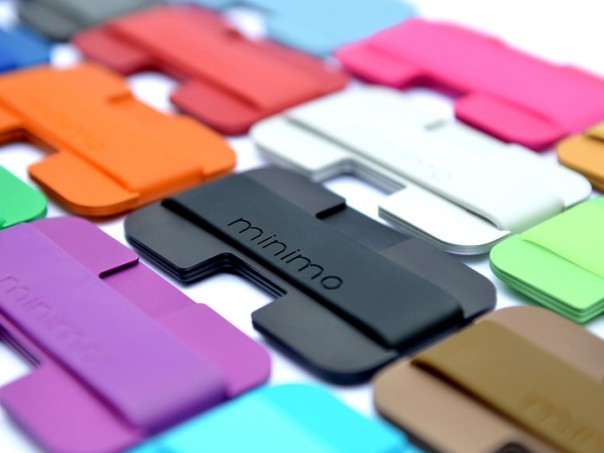 Like the Slide Wallet, Minimo experienced great success on Kickstarter. Minimo is an RFID shielding wallet available in thousands of different colour variations, and capable of holding up to 10 cards with spare room for cash, as well as a clever compartment for storing a few coins. It's made up of three aircraft grade aluminium plates, and secured by a silicone strap.
Price: $47
Slim
The only full metal wallet in this collection, Slim is crafted from a single piece of brushed stainless steel. The inner slot is for stashing cash, with two outer clips that can hold 2 cards each. It's simple to use and maintains a subtle profile, which is perfect for those who opt for the front pocket when storing their wallet.
Price: $50
SlimFold
The SlimFold is crafted from a lightweight, thin and highly durable material called Tyvek. Tyvek is 100% waterproof and ultra rip-resistant, responsibly made from post-consumer recycled content. It is capable of holding up to 12 cards as well as notes, and available in a wide range of colours. Fun fact: FedEx also uses Tyvek for their tough mailing envelopes.
Price: $20
Lean Essentials
Looking more like a traditional wallet, Lean Essentials is a single piece of vegetable tanned leather cleverly folded to create 3 different slots. The front slot can store your most used plastic card for easy access, the middle slot can store 4 additional cards and the back slot is capable of storing some folded notes. If you're a fan of leather but want to opt for a minimalist wallet, the 5mm thick Lean Essentials is a good bet.
Price: $55
We hope this collection of wallets helps you make an informed decision. Minimal wallets are usually modestly priced, meaning there is no reason why you can't pick up one or two.
Mark usually writes on ManCaved.com, a blog dedicated to Man Cave essentials, ideas and inspiration, and occasionally dabbling in men's interests.
5 Best Wallets for the Minimalist Man is a post from: Urbasm